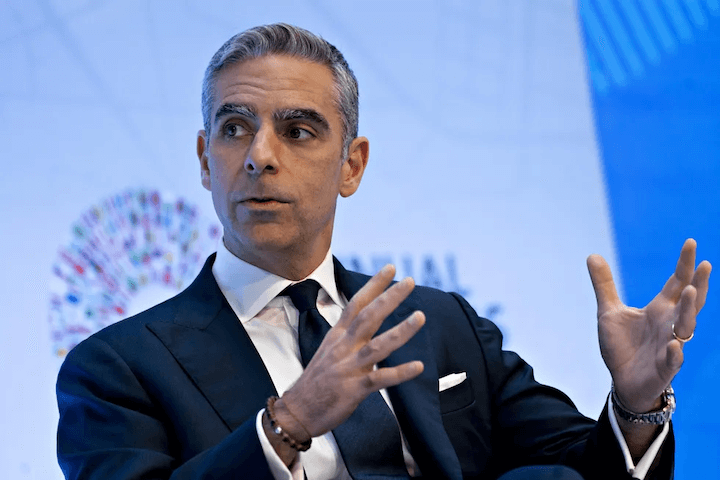 In a recent CNBC interview, former PayPal President David Marcus stirred the cryptocurrency community by proposing an ambitious vision for Bitcoin. While acknowledging Bitcoin's remarkable journey from a niche digital currency to a recognized value store, Marcus believes its utility could extend far beyond this role. He envisions Bitcoin as a global payment network operating on its decentralized infrastructure. Let's delve into Marcus's perspective and the potential implications of such a transformation.
Bitcoin's Evolution: From Obscurity to a Store of Value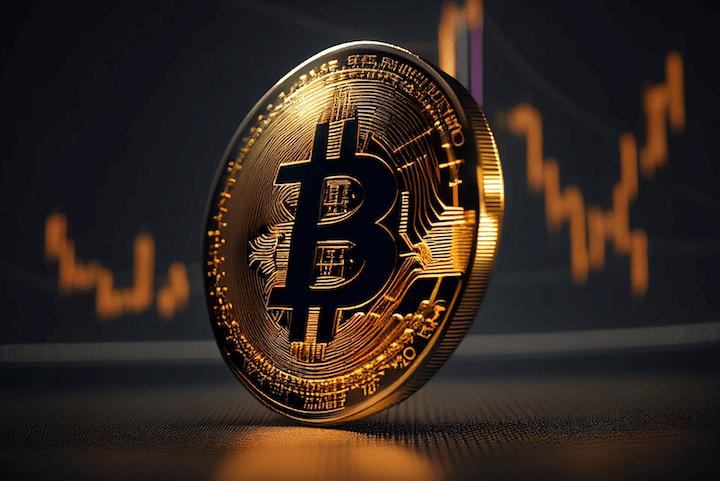 David Marcus began the interview by acknowledging the remarkable transformation Bitcoin has undergone in the past decade. Initially dismissed as an obscure digital experiment, Bitcoin has gradually gained mainstream recognition as a store of value and a hedge against inflation. This evolution has attracted institutional investors and sparked widespread interest in cryptocurrencies.
The Vision: Bitcoin as a Global Payment Network
However, Marcus believes that Bitcoin's journey is far from complete. He envisions a future where Bitcoin operates as a global payment network akin to traditional payment giants like PayPal. In this scenario, Bitcoin would serve as a store of value and a medium for conducting everyday transactions worldwide.
Overcoming Challenges: Speed, Cost, and Efficiency
To realize this vision, Marcus acknowledges that Bitcoin needs to overcome several challenges. One of the most pressing challenges is transaction speed. Bitcoin's current transaction processing time can be slow, which hinders its suitability for day-to-day payments. Marcus emphasized the importance of enhancing transaction speed to make Bitcoin a more practical option for consumers and businesses.
Another critical challenge is transaction costs. Bitcoin transaction fees vary significantly and are sometimes considered high compared to traditional payment methods. Marcus highlighted the need for more cost-effective solutions to ensure Bitcoin's competitiveness in payments.
Efficiency is also a key factor. Traditional payment networks like PayPal offer user-friendly interfaces and robust security features. Bitcoin, as it stands, may require user-friendly innovations and enhancements to make it accessible to a broader audience.
The Decentralized Advantage
One of the intriguing aspects of Marcus's vision is that it involves building a global payment network on the decentralized Bitcoin infrastructure. This approach aligns with the main principles of cryptocurrencies: decentralization, transparency, and security. It would eliminate the need for intermediaries, potentially reducing fees and increasing financial inclusivity.
Community Reactions and Challenges Ahead
David Marcus's vision for Bitcoin as a global payment network has generated excitement and skepticism within the cryptocurrency community. While many enthusiasts welcome the idea of Bitcoin evolving beyond a store of value, others are cautious about the technical and regulatory hurdles such a transformation may entail.
Moreover, achieving Marcus's vision would require collaboration among developers, miners, and stakeholders in the Bitcoin ecosystem. It's a complex endeavor that would demand innovative solutions and consensus within the community.
Conclusion: Bitcoin's Potential Beyond Digital Gold
David Marcus's proposal to transform Bitcoin into a global payment network represents a bold and ambitious vision for the cryptocurrency. While Bitcoin's current role as a store of value is well-established, Marcus believes it can become much more. However, realizing this vision will require overcoming significant speed, cost, and efficiency challenges. Whether Bitcoin can successfully transition into a global payment network remains to be seen. Still, Marcus's perspective adds an intriguing layer to the ongoing conversation about the future of digital currencies.
Stay tuned for more Coinhackz news!