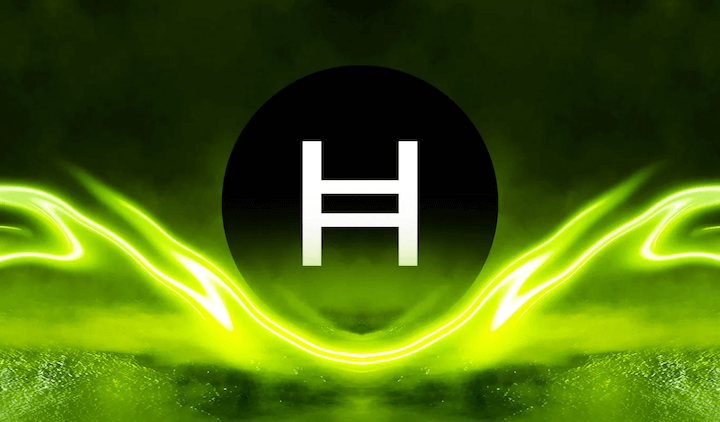 In the dynamic realm of cryptocurrencies, few tokens have exhibited a surge as remarkable as Hedera Hashgraph's HBAR. Over just two months, HBAR has soared nearly 50%, capturing the attention of investors and enthusiasts alike. The catalyst behind this monumental leap is the US Federal Reserve's groundbreaking inclusion of "Dropp," a Hedera-based micropayments platform, as a service provider on its instant payments platform, FedNow.
The Spark: FedNow's Adoption of Dropp
The surge in HBAR can be attributed to the newfound collaboration between Hedera Hashgraph's innovative ecosystem and the US Federal Reserve's forward-thinking approach. FedNow's decision to integrate Dropp into its suite of services marked a pivotal moment, unleashing a cascade of positive effects for HBAR.
Dropp, a pay-by-bank alternative to credit card payments, is designed to facilitate seamless, low-fee transactions for small-value purchases, offering merchants a new horizon in digital payments. This integration has effectively opened the doors for micropayments, heralding a more efficient and cost-effective way of conducting small-value transactions.
Micropayments Revolution: HBAR's Role
At the heart of this surge lies HBAR, Hedera Hashgraph network's native token. With Dropp enabling micropayments in HBAR, the token's utility, and demand have experienced a substantial boost. HBAR is now a viable means of conducting microtransactions, ushering in a new era of financial inclusivity and convenience. Additionally, Dropp's acceptance of the US dollar and Circle's USDC alongside HBAR further expands the platform's versatility, catering to diverse users.
HBAR's Remarkable Journey: Market Cap Milestone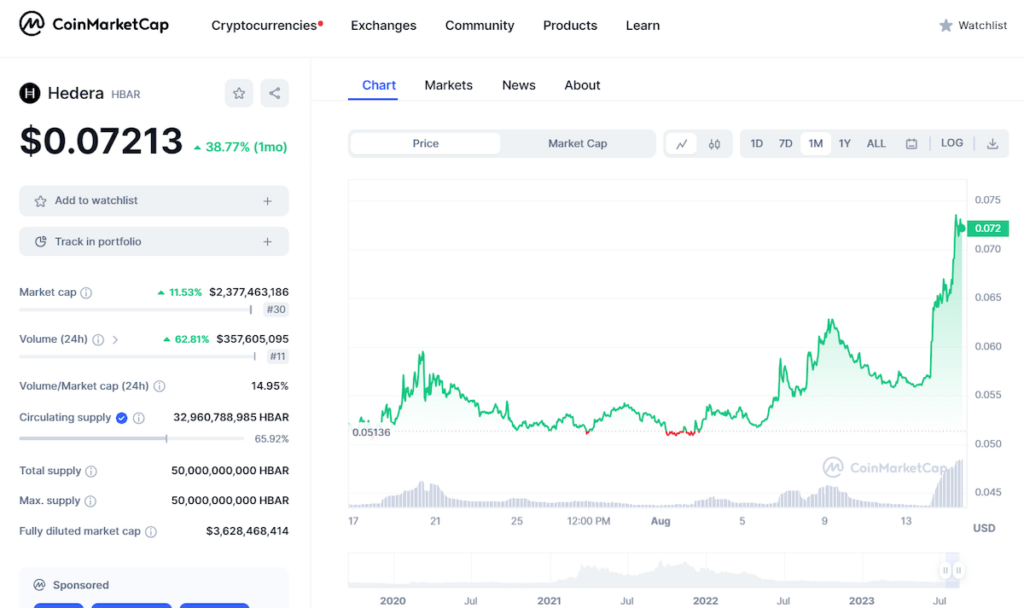 The surge in HBAR's value is reflected in its price and market capitalization, which now surpasses an impressive $2.1 billion. This milestone underscores the growing confidence in Hedera Hashgraph's ecosystem and HBAR's relevance within the broader crypto landscape. The token's market cap expansion serves as a testament to the utility and adoption potential of HBAR, further solidifying its position as a promising player in the digital currency arena.
Conclusion: A Convergence of Innovation
The recent surge of HBAR, catalyzed by FedNow's integration of Dropp, paints a vivid picture of how technological advancements can fuel transformational changes within the cryptocurrency landscape. As micropayments become more accessible and cost-effective, HBAR emerges as a frontrunner in pioneering this financial evolution. The collaboration between Hedera Hashgraph and FedNow demonstrates the power of synergy between traditional finance and the crypto world, forging a path toward a more efficient and inclusive financial future. With HBAR's ongoing ascent, the crypto community watches with anticipation as it redefines how we perceive and utilize digital assets.
Stay with us for more updates! Check other crypto news.