Skey coin is a unique choice, but the project has yet to get on the lists of Coinbase and Binance. So, what can a crypto enthusiast do when such an interesting asset is out of reach? Moreover, the Skey coin has all chances to become another boom in the industry — there is no time to waste! Do not rush, and do not make yourself worry an extra time. Here are the alternatives you can use to add a Skey to your treasury.
4 Options for Getting Smart Key Crypto Coins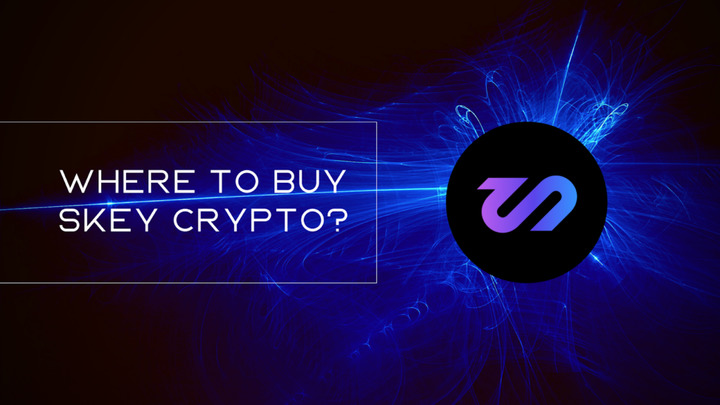 #1 — KuCoin
The first on our list is KuCoin, a well-known and highly appreciated crypto exchange. The platform works flawlessly, is easy to use, and, more importantly — KuCoin lists various assets. So, you will be able to trade Skey and other interesting coins.
#2 — UniSwap
The second method of getting Skey is to use UniSwap, a decentralized platform for crypto trading. The main advantage of the service is that it does not require to Know Your Customer (KYC) procedures — you can stay anonymous. However, this convenience demands some losses — you will need to pay Gas fees.
#3 — BitMart
A more traditional way to get Skey is BitMart. The platform is not as popular as the two previously mentioned but is still worth your attention. It is user-friendly and offers a wide range of assets — more than 300 different coins.
#4 — ProBit Global
Last but not least is ProBit Global. The platform offers a great variety of assets and low fees and is available in multiple languages. Moreover, the customer support service works flawlessly — you will get all the answers to your questions in no time!
These were our top 4 suggestions on where to buy Skey crypto coins. Hence, current options to get the Smartkey coin are only KuCoin, UniSwap, BitMart, and ProBit. Maybe, soon we will get instructions on how to buy Smart Key crypto from Binance and Coinbase.
But Is Skey Coin Worth Buying?
Before adding the Smart Key crypto asset to your digital stash, ponder: is that the best choice? The Skey team is working hard to get the coin on major exchanges and make it available to a wider audience. If you believe the project has potential and is worth your attention, go ahead! Yet, if you have a speck of doubt, here are extra materials to analyze before determining where to buy Smart Key crypto.
About the project's concept, developers, and support
Skey project is a unique and innovative connectivity solution that Estonia has given us. That is the first Blockchain/IoT connector that bestows us with the Blockchain of Things. According to the Skey whitepaper, such solutions might let blockchain connect with external databases on top of everything else. That sounds and IS objectively amazing, given that data exchange and communication are the groundwork for both digital and IRL existence.
When you look at the Skey team profiles, you can see that all specialists have significant achievements in development. For instance, CEO Radosław Krzycki has over twenty years of experience in the business. CMO Marta Zarosa, in turn, has over ten years of business experience and three years of blockchain industry experience. Regardless of what profile you scan, you can see that those people know what they do and how to nail new-era challenges.
Moreover, the Skey project covers many countries and gets appreciation from all corners of Earth. The community is very supportive, and even though the project is quite young, it boasts bullish vibes all over the Internet.
Skey's strengths and weaknesses
Regarding potential, Skey could change how data flows between devices. The idea is fantastic; however, only time will tell if the implementation will be flawless. There is already enough material to see the Skey project's strengths and weaknesses.
| | |
| --- | --- |
| Strengths | Weaknesses |
| The idea is fantastic and innovative;The team has enough experience in business and blockchain to deliver on the promise;A very supportive community that stands by the project;High-quality media representation that reaches whole continents, not only countries;Boosted security of intersystem communication;The team has already presented fully-developed projects, such as the Cloud_Connector and RESCUE. | The real-world application might be challenging, as some processes are still too slow;The team includes only four specialists, a Media & PR manager, and two ambassadors. While the team has next-level experience, it is objectively small;Many Skey products are under development and have yet to undergo tests. There is no guarantee we will see their Alpha versions shortly. |
Skey Crypto Asset: Recent Data
Although the project is amazing and might alter how we operate systems, the Smartkey Crypto price remains at the bottom and struggles to become more valuable. Such a contrast is unpleasant, especially when you have already pictured stellar success after buying the Smartkey coin. What is the situation with Skey crypto?
| | |
| --- | --- |
| Smartkey Crypto Price | $0.01854 |
| Skey Market Cap | $3,367,858 |
| Skey Fully Diluted Market Cap | $18,542,148 |
| Skey Trading Volume (24 h.) | $1,137,483 |
| Skey Circulating Supply | 181,631,354.00 SKEY (18%) |
| Max S. | 1,000,000,000 |
| Total S. | 1,000,000,000 |
| Skey Historical Data | Skey Coinmarketcap Data |
The three+ percent negative change in price contrasts with how this token must skyrocket given the fertile soil for its growth. We see how the token was much more valuable a year ago, but now it might be at the lowest levels of its existence. Yet, users sustain positivity and see that the coin will scratch the sky in a couple of years.
Smartkey Crypto Price Prediction
So, you have decided Smart Key crypto is a good choice. Many enthusiasts agree with you 100%! And here is a Smartkey crypto price prediction: what can you get out of this coin in five years?
2022
Minimum — $0.0183
Average — $0.0198
Maximum — $0.022
The coin has a couple of months to prove it can climb the mountain. Nevertheless, that is unlikelier than seeing Skey reach almost $0.02 and then fall a bit again.
2023
Minimum — $0.021
Average — $0.032
Maximum — $0.044
The next year might be more pleasant for the asset. Moreover, the company will strengthen its grounds with its top-notch communication and innovations. So, the Skey crypto coin will return to being at least $0.02 stably, but it might grow further!
2024
Minimum — $0.049
Average — $0.062
Maximum — $0.081
It will be too early to ask when the Skey crypto asset will reach $1. A factor might appear that causes more positivism around the asset and makes it $1 faster to celebrate success with Skey holders. So, we will see progress, which will be pleasant for the holders.
2025
Minimum — $0.077
Average — $0.109
Maximum — $0.112
2025 will be a big year for many cryptos, and Skey will get more appreciation. We can expect Skey to cross a milestone it has already crossed once and stabilize.
So, Skey Crypto: The Verdict
We believe Skey has many potentials. While its price is still too low, we see the company behind it as one of the most forward-thinking in terms of technology. The firm's experience and dedication to creating innovative products are top-notch! Moreover, it is one of the few companies with actual results you can see and use.
The Skey crypto coin is something you should keep an eye on as it has already shown some progress in the industry. It might be the wisest time to buy it because of the low price. But if you want to delay purchases, it is an equally smart decision. It is best to observe the situation for at least three months if you have doubts in a mix with a strong intention to get Skey
FAQ
Where to buy Smartkey Coin?
It is available on several online exchanges, including Bittrex, Binance, Huobi Global, and Hotbit. You can also purchase Smartkey Coin from cryptocurrency brokers and other over-the-counter services.
How is SmartKey Coin different from other cryptocurrencies?
It is designed to be used as a currency and store of value and as a platform for developers to build decentralized applications and services. Smartkey Coin utilizes smart contracts and advanced cryptography to offer a secure and robust infrastructure for decentralized applications and services.
What do I need to know before investing in SmartKey Coin?
Before investing in any cryptocurrency, it is essential to understand the technology behind it, the potential risks and rewards of investing, and how to store your coins properly. Additionally, you should always do your research before investing in any cryptocurrency. Before deciding, ensure you understand all the details and potential risks associated with investing in Smartkey Coin.
How do I securely store my SmartKey Coin?
The safest way to store your coin is in a hardware wallet like the Ledger Nano S.