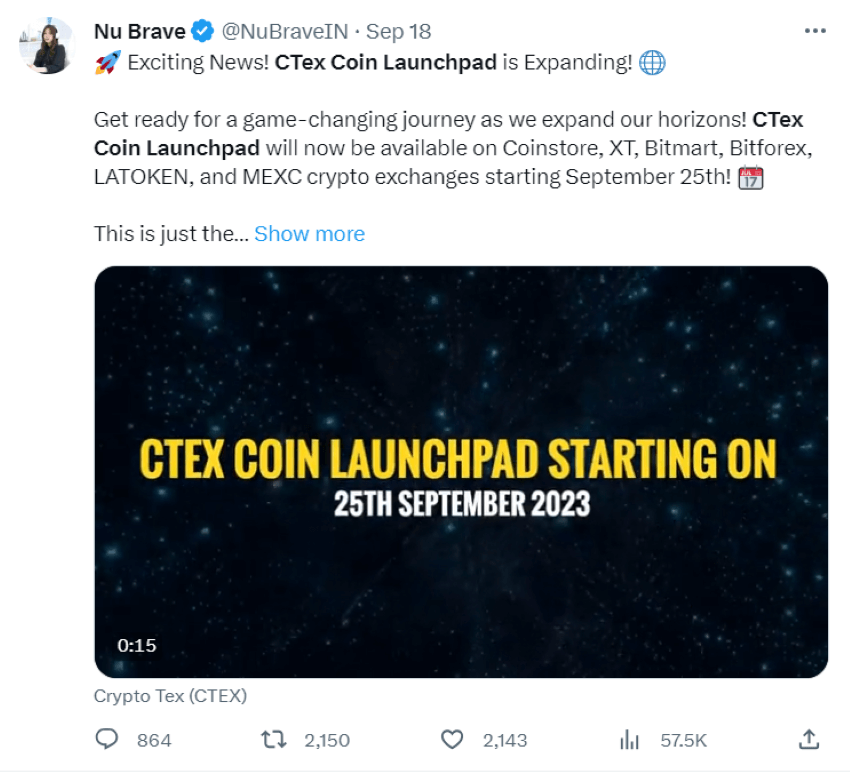 In the ever-evolving world of cryptocurrencies, new projects are constantly emerging, each vying for a place in the digital financial landscape. Crypto Tex (CTEX) is one such project that has been making waves in the crypto community. As it prepares to launch its token on multiple prominent cryptocurrency exchanges on September 25, 2023, Crypto Tex is setting its sights on becoming a significant player in the global payment revolution.
A Promising Debut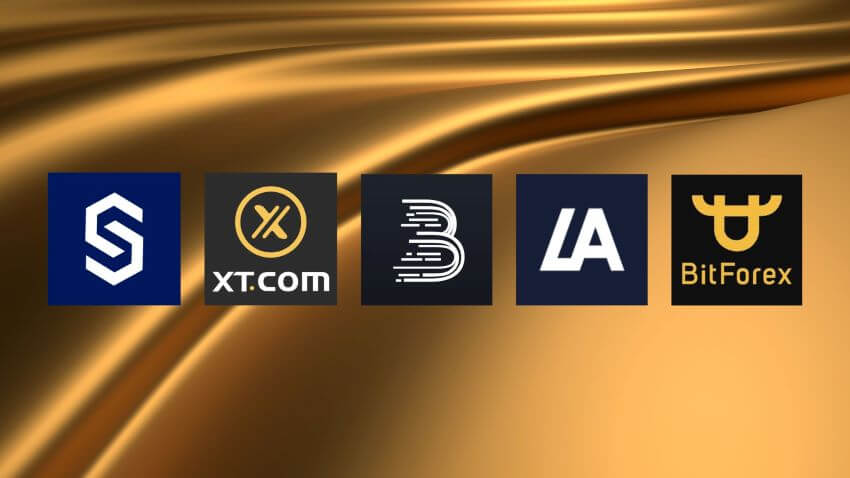 September 25, 2023, marks a pivotal moment for Crypto Tex as it prepares for its token's debut on several leading cryptocurrency exchanges. Among the platforms welcoming CTEX are xt.com, Coinstore, LA Token, MEXC, Coinw, Bitforex, Bitmart, and many more. This move expands Crypto Tex's reach and provides investors and enthusiasts with increased accessibility to this promising project.
What Sets Crypto Tex Apart?
Cutting-Edge Technology: Crypto Tex distinguishes itself by leveraging cutting-edge blockchain technology. This approach ensures lightning-fast transaction speeds, making sending and receiving payments easier and quicker for users. In a world where time is of the essence, Crypto Tex's commitment to efficiency is a noteworthy advantage.
Security First: Security is paramount in the crypto space, and Crypto Tex recognizes this. The team behind Crypto Tex has made security a top priority. The platform employs robust security measures and encryption protocols to safeguard users' assets. With the rising concerns about cybersecurity, this commitment to safety is reassuring for potential investors.
Global Accessibility: The crypto world knows no boundaries, and Crypto Tex is keen on embracing this ethos. The project is committed to providing access to its platform for users across the globe.
Community-Driven: Crypto Tex understands the importance of community involvement and feedback. Unlike some projects that operate in isolation, Crypto Tex strongly emphasizes engaging with its user base. Your voice matters, and CTEX is dedicated to continuously improving its platform based on user suggestions and needs.
The Journey Ahead
The launch of Crypto Tex's CTEX token on multiple exchanges on September 25 is not merely a one-time event; it represents the beginning of an exciting journey. As the crypto payment landscape evolves and adapts to the changing needs of users, Crypto Tex is poised to play a vital role.
By combining cutting-edge technology with a game-changing commitment to security, global accessibility, and community engagement, Crypto Tex sets a commendable example for aspiring projects in the crypto space. Its presence on multiple top-tier exchanges speaks to the project's potential and the confidence that these exchanges have in its future.
Conclusion
As Crypto Tex (CTEX) gears up for its launch on prominent exchanges on September 25, 2023, it showcases the promise and potential of cryptocurrency projects striving to make a difference in the financial world. With its focus on technology, security, accessibility, and community, Crypto Tex sets itself apart in a competitive landscape. The launch is just the beginning, and the crypto community eagerly awaits the contributions and innovations that Crypto Tex will bring to the global payment revolution.
Stay with us for more news! Learn how the recent Ethereum Holesky Testnet Launch went.