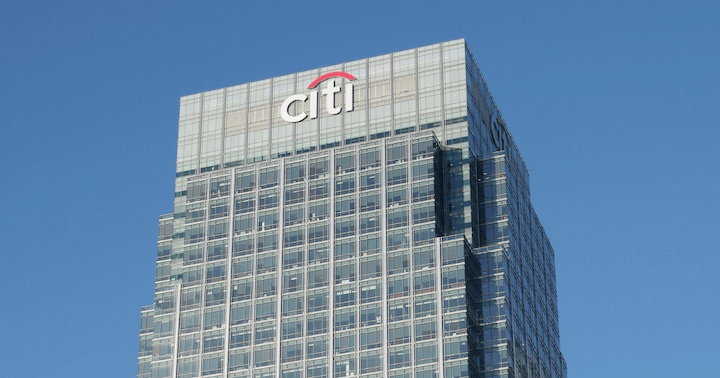 Citigroup, a prominent player in the world of banking, has embarked on a pioneering journey to revolutionize cash management and trade finance for institutional clients. By introducing Citi Token Services, this banking giant is leveraging blockchain technology and smart contracts to reshape traditional financial processes, promising increased efficiency and reduced bureaucracy.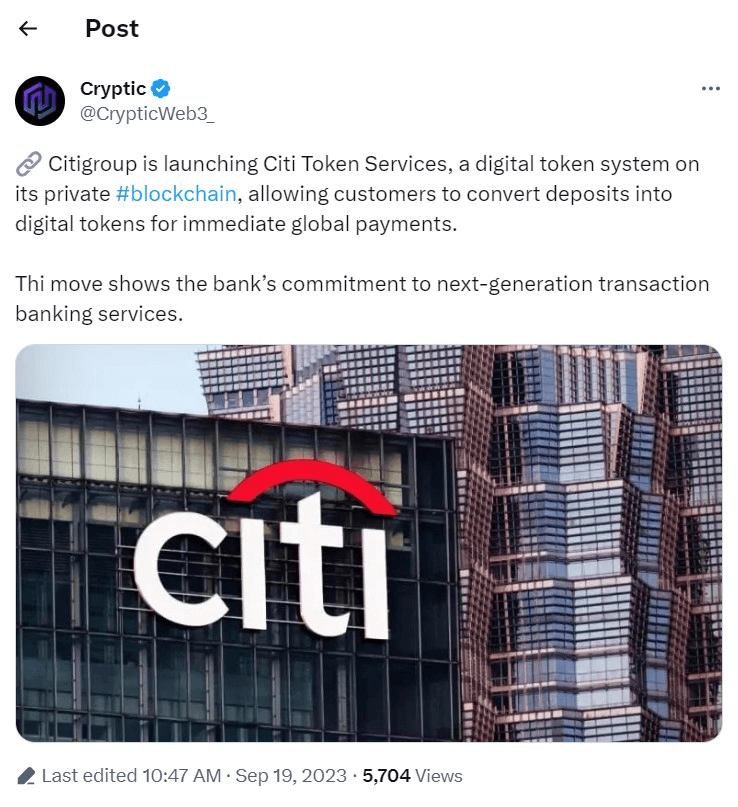 Enhancing Efficiency through Tokenization
Citi Token Services represents a significant departure from conventional banking practices. By tokenizing cash management and trade finance, Citigroup aims to expedite and simplify processes that have historically been plagued by lengthy paperwork and manual tasks. This innovative approach promises to deliver a quantum leap in efficiency.
Smart Contracts: The New Guarantor
One of the standout features of Citi Token Services is the use of smart contracts, which serve the same purpose as bank guarantees and letters of credit. Smart contracts are digital, self-executing agreements that automate the fulfillment of contractual obligations when predefined conditions are met. In this context, they act as a reliable guarantor, eliminating the need for intermediaries and the associated delays.
A Glimpse into the Pilot Program
To demonstrate the transformative potential of Citi Token Services, Citigroup initiated a pilot program in collaboration with shipping giant Maersk and a canal authority. Shipping and logistics industries are notorious for their cumbersome processes, largely due to the sheer volume of paperwork. This partnership sought to expedite these processes, demonstrating the practical benefits of blockchain-based tokenization.
Reducing Bureaucracy in Shipping
In the shipping industry, each transaction often involves multiple parties, extensive documentation, and intricate financial agreements. The pilot program showcased how Citi Token Services could streamline these operations by digitizing and automating key aspects of trade finance. The result was a reduction in bureaucracy and a significant acceleration of transactions.
Expanding Possibilities
Citi Token Services can potentially extend its benefits beyond the shipping industry. By offering a secure, transparent, and efficient means of conducting financial transactions, it can address the needs of a wide range of institutional clients, including those in finance, trade, and commerce.
Conclusion
Citigroup's Citi Token Services is a testament to the transformative power of blockchain technology and smart contracts. By tokenizing cash management and trade finance, it offers institutional clients a streamlined, efficient, and cost-effective solution. The successful pilot program with Maersk and the canal authority underscores the practicality and potential of this innovative approach. As Citigroup continues to expand the reach of its tokenization services, it is poised to reshape the landscape of institutional finance, making it faster, more secure, and ultimately more profitable.
Discover more news here!