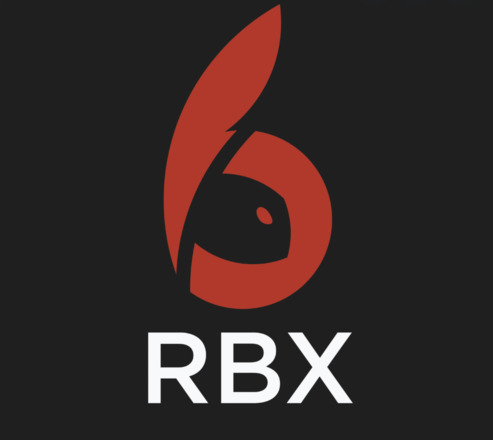 Rocket Bunny is a new decentralized cryptocurrency with unique tokenomics. Volume adjustments, price shocks, and deflationary supply are just a few of the multiple DeFi asset features. For now, we'll focus on how to buy Rocket Bunny crypto.
So, this article will help you to choose a cryptocurrency platform to buy Rocket Bunny coins at a favorable price.
What is Rocket Bunny?
Rocket Bunny (RBX) is a deflationary token. The total issue of this crypto asset is 777 quadrillion. When the volume of an asset on markets increases, so does the burned amount, subsequently, it decreases in stocks. The more stakeholders conduct transactions, the more they get rewards. In addition, every transaction that takes place helps to increase the price floor for the coin with liquidity locks.
The feature of this crypto token is its ecosystem. Developers from the RBX team are working on several DeFi 2.0 products simultaneously. Thus, they provide crypto enthusiasts with favorable conditions for storing and exchanging cryptocurrencies. Besides an easy way of crypto exchange between different blockchains, solutions from developers make passive income from token storage possible. This fact attracts more investments to the project and maintains high liquidity.
How to Buy Rocket Bunny?
First, you need to define where to buy Rocket Bunny crypto.
You can't buy this token directly with cash or a bank card. To get Rocket Bunny Coin, you will need BTC or ETH to exchange it for tokens on one of the liquid cryptocurrency platforms. For example, you can choose Binance or Coinbase to get ETH or BTC by exchanging them on other platforms.
Here is a step-by-step process of buying ETH or BTC on Coinbase and then getting RB on Uniswap. But you can use any other available exchanges, as the process is almost identical on different platforms.
Step No. 1
Make sure you have a valid, verified account on the exchange of your choice (in our case, Coinbase). You can use the mobile version of the exchange app, but the web version has advanced functionality suitable for traders of different skill levels.
Follow the simple instructions to create and verify an account:
Go to the account creation menu.
Enter your personal information and confirm that you are an individual user.
Confirm your details and verify your profile.
After that, you will have access to other functions of depositing and exchanging cryptocurrencies.
Please take the verification process seriously, otherwise, some exchange functions will remain inaccessible. For example, you will not be able to purchase crypto assets over $750 per week unless you verify your residential address and contact information.
Once you confirm your email address and verify your account, you can move on to making a deposit. This is our next step!
Step No. 2
Make your first purchase of Bitcoin or Ethereum at Coinbase! You will need some BTC or ETH to get RBX. In particular, after verification, you can add a debit or credit card to pay for your purchase.
Deposit the required amount on the exchange and buy ETH or BTC on the purchase page. You'll probably pay a small transaction fee, but you can't get potentially lucrative RB tokens without it.
P.S. You can buy any amount of cryptocurrency to get your hands on RBX. The token has a small value of about $0.000001, so you will only need one share of Ethereum or Bitcoin to acquire hundreds of Bunny.
Step No. 3
In the third step, you need to choose a platform for exchanging ETH or BTC to RBX. We recommend using Uniswap because it has low fees and an intuitive interface. Open the official site of the exchange and create an account, as you did on Coinbase.
As each exchange has its set way to create a trading account, it will have to skip the setup process. For the majority of exchanges, it's a similarly easy process as creating a Coinbase account. Plus, the process should take less time, since your transaction is made using Bitcoin or Ethereum.
If you want to get involved in the trading of RBX, you will need to transfer your Bitcoin or Ethereum from Coinbase to one of the exchanges that trade this token.
Step No. 4
In the final step, make an exchange on the selected platform by selecting the cryptocurrency pair RBX/BTC or RBX/ETH. Use the coins you previously purchased on Coinbase and transferred them to your Uniswap account for the exchange.
Then you can store tokens in your account, or use a hardware wallet for more security and safety.
Conclusion
If you're looking for a way to get involved in the cryptocurrency world, buying Rocket Bunny cryptocurrency is a great option. Not only is it a relatively new coin with a lot of potential, but it's also easy to purchase and store. With this guide, you should now have all the information you need to buy Rocket Bunny crypto without any problems. So what are you waiting for? Get out there and start investing!
FAQs
Can I buy a Rocket token for cash? 
No. There is no way to purchase these tokens for cash or directly from a VISA/MasterCard debit or credit card. You will need to open a crypto wallet in ETH or BTC to exchange and get RBX.
Is Rocket coin a good investment for now?
The cost of a Bunny Rocket coin has gone down recently. Nevertheless, the developers of this DeFi project continue to actively refine and improve the product's ecosystem. Therefore, the Rocket Bunny price may increase significantly in the future.
What will I need to buy and keep RB?
To buy and store tokens, you will need an active cryptocurrency wallet with BTC or ETH to exchange cryptocurrencies for Rocket tokens. You can store tokens in a hardware wallet.