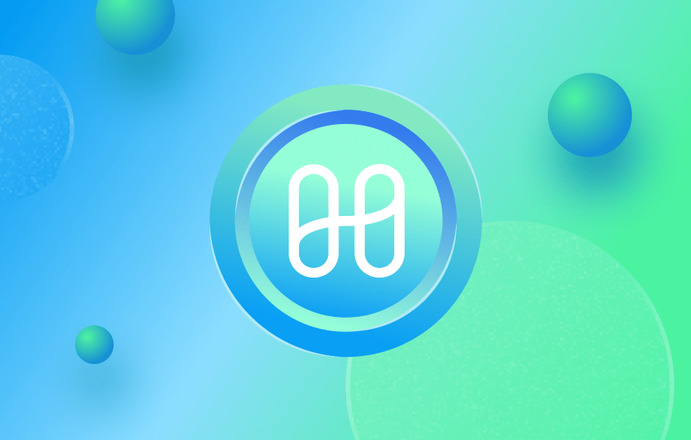 It is funny how Harmony ONE somewhat corresponds to its name. Of course, it had scary downfalls. But it sustained its upswings for so long other cryptocurrencies may envy that. And more investors notice constant network improvements and ecosystem benefits. So, here is a Harmony ONE price prediction up to 2030 — is it high time for you to invest?
Harmony ONE Coin Essentials
Adept crypto enthusiasts know that price is not the only aspect to research before investing. And if you are a novice or Harmony ONE coin has not been your interest focus, here is a recap.
Harmony ONE Crypto Coin Background
The coin made an appearance in May 2019 in IEO (Binance Launchpad's Initial Exchange Offering). Also, Harmony ONE is the second-layer solution for Ethereum, meaning that it enhances all existing conditions. So, Harmony ONE offers more resilient scalability and increased speeds.
Harmony's transaction finality is 2.02 sec (while BTC is around 60 minutes because there are 6 confirmations, each taking around 10 minutes). Also, its transaction costs are minimal, $0.0001. Overall, the Harmony ONE crypto project strives to minimize all inconveniences and maximize functionality.
Harmony crypto coin has an FBFT consensus algorithm. That stands for Fast Byzantine Fault Tolerance and is a modification of an existing algorithm. You may unveil more facts about its functioning principles here. Also, Harmony uses the proof-of-stake mechanism, which minimizes centralization and gorges less energy than the proof-of-work one.
Harmony's Strengths and Weaknesses
Yet again, remember that price matters are not the sole basis of predictions. Like any asset, Harmony ONE brings benefits but may also cause detriments. So:
| | |
| --- | --- |
| Strengths | Weaknesses |
| Harmony's dApps have many profitable and impressive projects, including Defi, marketplaces, and games;Harmony offers high speeds and solid solutions;Harmony has many partners, including Animoca, Chainlink, Binance, Matic, and others. | Market giants address identical issues and try to provide the same solutions. So, Harmony is in a constant race for improvements due to tight competition. |
Recent Harmony ONE Crypto Statistics
At the moment of analysis and writing, Harmony shows the following statistics:
| | |
| --- | --- |
| Price | $0.02253 |
| Market Cap | $279,654,511 |
| Fully Diluted Market Cap | $304,586,344 |
| Volume (24 hours) | $32,182,228 |
| Circulating Supply | 12.41B |
| Maximum Supply | — |
| Total Supply | 13,553,529,811 |
Harmony's historical data shows mostly negative tendencies after a short-term value growth. Yet, the data also lets us see that the positive periods last longer than usual while negative periods tend to be short. But we must also remember the crypto market crisis that has hindered the whole process.
Harmony ONE Price Prediction: What May Crypto Enthusiasts Expect?
The mentioned facts about dApps and other strengths allow crypto enthusiasts to be optimistic about Harmony's growth. Nevertheless, the Harmony ONE price prediction also includes predictions in case everything will work against this asset. So…
Harmony ONE in 2022
Minimum: $0.022
Average: $0.034
Maximum: $0.05
Harmony is now at the rock bottom of its existence, which does not cancel its growth possibilities. Even though summer has not brought sustainable enhancements, the coin has the potential to be around $0.034 in a couple of months. If everything accelerates and becomes more fertile for Harmony ONE, the most optimistic Harmony ONE price prediction might become a reality. So, the worst-case scenario is that it stays at around $0.022. Returning to prices like $0.019 is very unlikely.
ONE coin price prediction for 2023
Minimum: $0.058
Average: $0.072
Maximum: $0.08
Crypto enthusiasts who have ONE coin can anticipate moderate upswings that result in a sustainable price with a 7 in the combo. Moreover, Harmony is innovative and very active. We can see that it deals with incidents immediately (like the recent hacking issue). It has solid support and a diversified community contributing to the asset's success. The best result would be $0.08.
Harmony coin price prediction for 2024
Minimum: $0.085
Average: $0.098
Maximum: $0.125
2024 might be the year with a significant milestone for the project. If everything goes well and there is recovery after all incidents, Harmony can remain one of the most promising projects. Hence, it will grow further and reach $0.085 as a minimum. We hope that Harmony-havers will celebrate the asset becoming worth at least $0.1!
Harmony ONE price prediction 2025
Minimum: $0.138
Average: $0.28
Maximum: $0.4
Harmony will have developed even more exciting projects by the middle of 2025. Moreover, we can expect more significant enhancements in the ecosystem. Plus, Harmony will have more support and investors, given the community's growth in parallel.
Harmony ONE token price prediction 2026
Minimum: $0.42
Average: $0.53
Maximum: $0.61
2026 might be a plateau period for the project. It might also become a period of stabilization that will change into more active growth.
ONE crypto price prediction 2027
Minimum: $0.63
Average: $0.78
Maximum: $0.87
This period will be the calm before the storm, with more late-come investors interested in the asset because it will soon reach $1. But, of course, it will be a preparation for celebration for those who have already contributed and gained. Yet again, even the worst plot will unlikely have the power to make the coin go lower than $0.063.
ONE crypto coin price prediction 2028
Minimum: $0.95
Average: $1.12
Maximum: $1.88
That is the BOOM year that will make all Harmony holders unite. We are not guaranteeing zero issues with that because incidents are still possible, and there might be another crisis. Nevertheless, 2028 will have a new Birthday for the ONE.
Harmony ONE coin price prediction 2029
Minimum: $2.17
Average: $3.65
Maximum: $4.13
The $1 milestone will help Harmony sustain the excitement and unite the community. So, we may expect greater growth and more successes.
Finally, 2030
Minimum: $4.51
Average: $5.35
Maximum: $7.28
That will be another milestone year for the project, but a greater one. And, of course, the story will not stop here.
So, when Will Harmony ONE Reach $1?
Overall, 2028 will be a very significant year for the project. For now, the most realistic timing for it is in September-October of 2028. It might happen earlier if we allow a bit of optimism.
Before Goodbyes
Harmony ONE will have sensational years despite current issues. It has many strengths and a solid community to sustain success. And we hope to congratulate Harmony holders when their asset reaches $1 and $5 earlier than it seems!