The prices of cryptocurrencies, while volatile and difficult to predict, can be said to have more often trended upward than been on the decline. So how is one to make sense of such a bumpy track record in order to come up with a MANA price prediction for 2030?
There is no doubt that the MANA coin is set to rise. The question we are going to explore in this article, however, is: "How high can Mana go?" Can Mana reach $100? Or even $1000?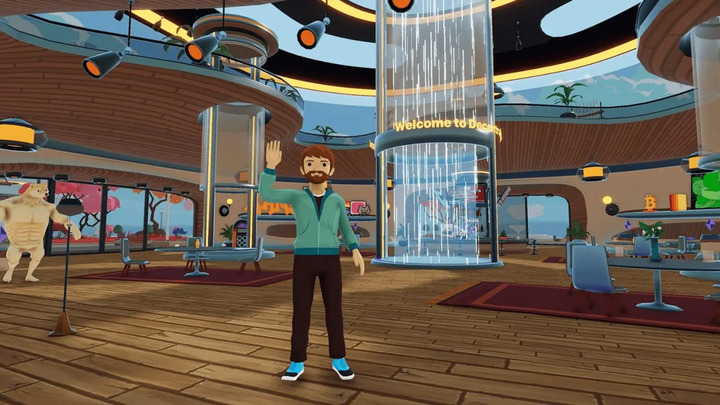 What is Decentraland?
The fact that MMRPG (Massively Multiplayer Roleplaying Game) video games feature an internal economy under which something of value can be exchanged for items acquirable through effort and developing adventures is nothing new. What makes it a sensation is that, traditionally, currencies like these only bear value within the context of the game they're created for and cannot be exchanged for real money. Decentraland intends to change that.
Decentraland is a virtual video game project with an economy and programming based on the Ethereum network, where you can carry out activities similar to ordinary real-life ones, such as hanging out with people, enjoying human creativity, ordering services, and even buying digital products.
What is MANA?
MANA is the game token operating within the ERC-20 Ethereum network as the in-game currency allowing virtual land within the game to be bought and sold.
MANA coin price prediction per year
Making a MANA crypto price prediction is no easy task. After all, we are talking about a gaming platform running on blockchain technology and who knows what unexpected factors could play into the project's stability. Nothing guarantees that it couldn't suddenly collapse a matter of months from now under some unfortunate series of events. However, on the contrary, sites like Coin Arbitrage Bot and a great number of cryptocurrency experts predict a bright future for Decentraland and its governance token.
Below we present the widespread price predictions addressing the question, "Can and will MANA hit $1,000 over the next several years?" The value of this cryptocurrency for the final years of this decade, leading up to the popular MANA 2025, 2027, and 2030 price prediction charts, will no doubt take you by surprise. Nevertheless, we consider it worthwhile to start by giving you a bit of a background on the tokenomics of this fascinating coin.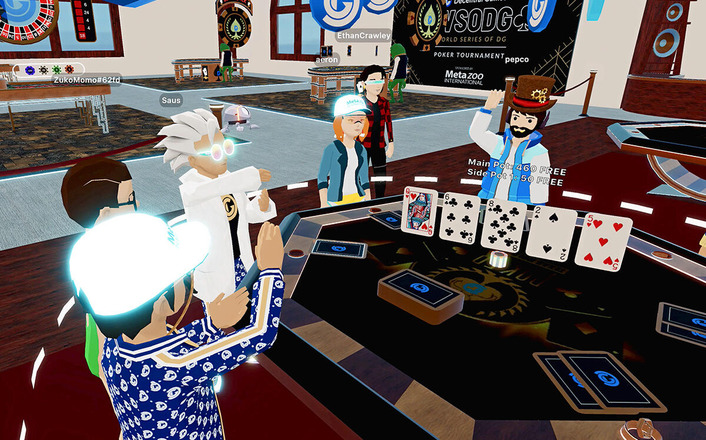 Tokenomics of MANA (Decentraland)
At the time of writing this article, the price of MANA currently stands at $0.81. It reached its all-time high back in November 2021, November 25th to be precise, when it soared to 5.90 USD, dwarfing its old historical record of 1.19 USD from the month of April that same year.
MANA is a token with a total supply of 2,193,543,027 tokens, of which to date a total of 1.86 billion MANA are in circulation. It also has a market cap of 1.48 billion dollars, which ranks Decentraland and its governance token 39th among all the tokens and cryptocurrencies in existence (among a total of over 2,000 projects) according to Coinmarketcap.
Another fun fact is that the project is featured in over 900,000 cryptocurrency listings within the platform mentioned above, which means the project is closely followed by nearly a million people on that website alone. Add on top of that the people who aren't subscribed to the watchlist but are nevertheless interested in the project and we can safely conclude that it is a project of great significance in the cryptocurrency world.
What MANA Will Be Worth in 2025
How much will MANA be worth in 2025? Decentraland has enjoyed favorable headlines since the very day that it launched, and the price prediction looking into 2025 also rides on similar encouraging developments. The event that perhaps most profoundly impacted the MANA Decentraland price prediction for 2025 happened in the year 2021, the story of a virtual Casino on a plot of metaverse land raking in over a million dollars in profits. It goes without saying that the more confidence people have in a project, the greater the number of new investors that will decide to jump in on it.
This was clearly not something the game's development team saw coming, which subsequently had to scramble to add staff at a moment's notice. Next thing you know, 3 years from now MANA is projected to reach a price of over $4 per token, a rise of 350% over its current value, according to Priceprediction.net (MANA prediction for 2025). Though this is encouraging, the MANA coin price prediction for the years ahead makes 2025 look pretty pedestrian.
MANA Coin Price Forecast for 2027
News is quite optimistic for a MANA 5-year prediction, as is projected to be set for a new historic high of 8.54 USD, which would practically make millionaires of investors who decided to go all in on them, betting on them achieving a higher value in the future. Keep in mind that this MANA token price prediction is contingent on new agreements created with other companies and brands with the intention of increasing public confidence in Decentraland.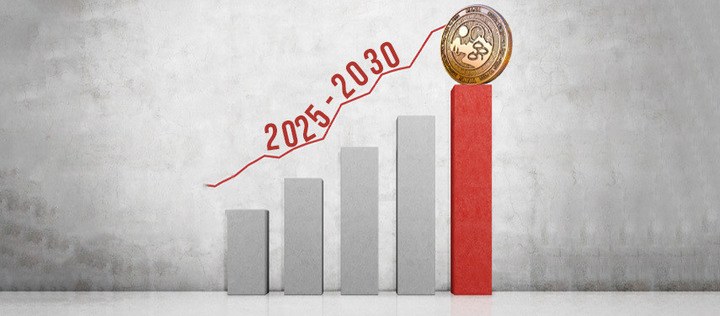 Decentraland Price Prediction for 2030
The mana price in 2030 is what many financial analysts have set their sights on, as investors will sing MANA's praises should gamers and investors alike continue to be interested in the project.
The MANA token price prediction for the year 2030 is a value of 24 to 27 dollars, which would equal about a 33-fold explosion over its current value. In this scenario, investors who bought $1,000 in MANA while its value sat at $0.80 (the value at the time of writing this article) will have obtained 800 MANA; however, should they elect to sell the MANA they obtained in such a project, they would enjoy a handsome profit of 31,500 USD.
Of course, this data is based on MANA token predictions resulting from recently concluded agreements and investors warming up to MANA more than before.
Finally, if we move on a year later, MANA's prediction for 2031 is an incredible $35.5 according to Priceprediction.net.
Conclusion: The Verdict Regarding a MANA Price Prediction of $100 to $1,000
So can Decentraland reach $1,000? Experts say that figure is likely just a tad overexuberant. Is MANA coin a good investment? Most analysts certainly believe so. One point that nobody can argue is that cryptocurrencies are here to stay, and those who are willing to take a risk, be patient, and maintain their composure will be the ones who end up laughing the loudest at the peak of this digital gold rush. After that, who knows, maybe the day will indeed come to pass and the MANA token will finally hit that $100 milestone.