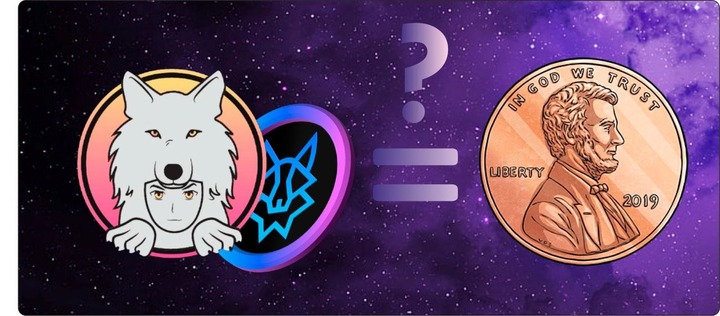 Many investors who have bought Saitama Inu tokens are looking at price charts with a sinking heart. Yes, you are right — they are searching for Saitama Inu price predictions.
The newcomers who have heard about the Saitama coin's incredible growth wonder: is Saitama a good buy? Will the Saitama coin go up once again? This review will tell what this hype is all about and answer the big question: "Is the Saitama Inu coin a good investment?"
Saitama Meme Origination
Meme coins like Saitama Inu Token attract investors since the idea of a meme coin has just come into sight. These tokens are risky and sometimes profitable investments. They can explode unexpectedly and make their holder reach in seconds.
Meme coins usually have little tokenomics. The most popular meme coins, Doge and Shiba Inu have inspired a series of dog-themed tokens. One of them was a Saitama Inu crypto token. A coin with a cute wolf as its mascot caused vast hype after its release. The price of such tokens is growing due to social media hype and its loyal community supporting the coin.
What Is Saitama Inu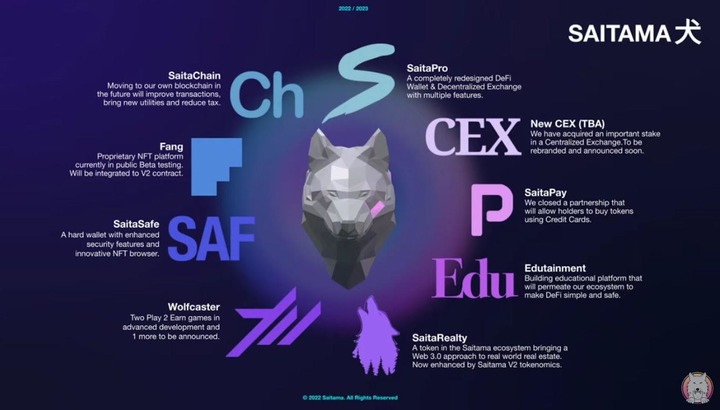 Saitama is a young and very ambitious crypto project. Launched in 2021, Saitama has attracted many investors by promising breathtaking opportunities.
The Saitama team claims a great project and its native token potential. Three phases of project development are now on a plan. Phase 1 is already completed. It included the SaitaPro wallet launch, a satellite SaitaRealty token, and new exchange listings. Phase 2 goals include a government partnership, a new utility token concept, and a Saitama BNB bridge. In phase 3, the team will start the development of its blockchain and a Saitama-powered metaverse.
Moreover, Saitama claims to become a society with grand missions. These missions will be:
A younger generation financing education
Creating a live united community
Reinforcing the community with convenient software tools. All Saitama applications will be easy to use and attractive to non-professional investors at the end of development.
The loud statements have provoked mass hype around Saitama. The hype itself often becomes a driving force for crypto projects. Many meme coins like Dogecoin have exploded due to investors' beliefs, and they are still not likely to lose their positions. That is why investors still believe in the Saitama Inu token.
Saitama Inu Coin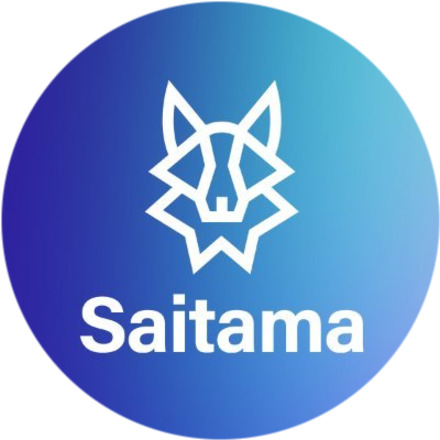 The native project coin, the Saitama Inu token, is an ERC-20 token (the token created using the Ethereum blockchain) launched on 31st May 2021. After a November 2021 rise, it soon migrated to a new version Saitama V2. Saitama V2 moves away from the meme concept and represents a utility-first token. All Saitama Inu V1 holders could change V1 to V2 by switching contract addresses from June 2021.
Saitama Skyrocket 2021
Many people have entered the Saitama community after its skyrocket jump in November 2021.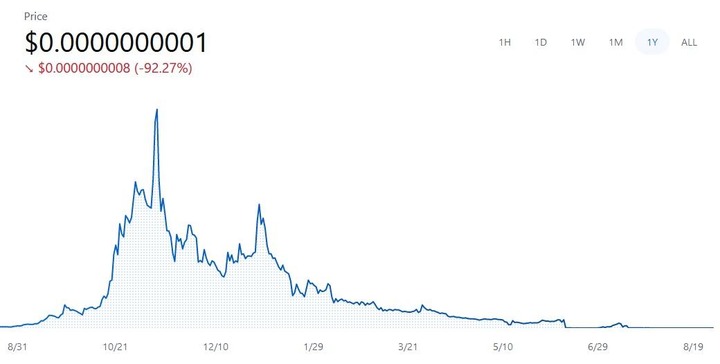 Saitama has just developed its own wallet SaitaMask and was planning a pompous launch. Many people have believed SaitaMask would be a revolution in crypto assets holding. SaitaMask was intended to store, move and stake cryptocurrencies easily. The price of the V1 token began to rise. The Saitama token price of $0.0000000000791 has turned into an incredible $0.0000001485, which is 1800 times more than the initial price. Saitama has become a godsend to investors brave enough to invest in a newborn project.
Reasons of Descend
Unfortunately, SaitaMask did not meet users' expectations, and the price went down immediately. People believed it was a breakthrough project, a revolution in crypto wallets that could make crypto easy. Many reviews mentioned SaitaMask not working and crashing all the time. SaitaMask has experienced bot attacks, and some users complained about their currency being stolen by hackers.
Since then, Saitama has launched a new token version and reworked its goals and strategy. Some investors still hold Saitama V1, but most users have already moved to V2.
Saitama Coin Tokenomics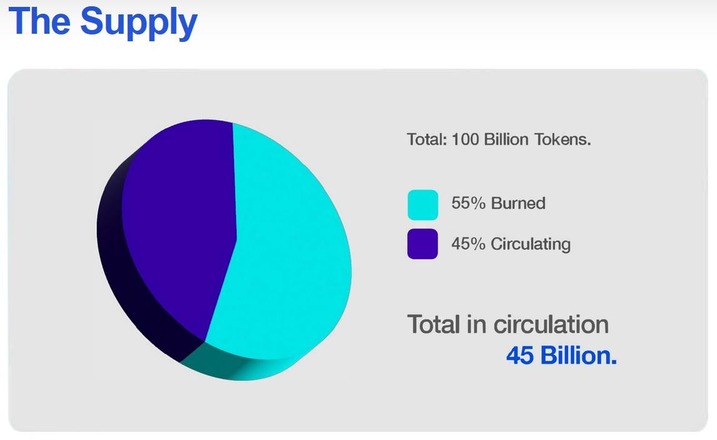 Saitama investment characteristics can be checked on its official website:
Saitama Inu total supply: 100.000.000.000 (100 billion) tokens
Saitama Inu circulating supply: 45.000.000.000 (45 billion) tokens
Saitama Inu coin price for today: $0.002
Saitama Inu holders: 369.082
Exchanges Supported
The list of exchanges supported by Saitama crypto is constantly growing. Today Saitama Inu token is available on BitMart, BiTrue, BKEX, ByBit, DigiFinex, Gate.io, Glottus, Hotbit, Hotcoin, Koinbazar, LATOKEN, Lbank, MEXC, OKX, Poloniex, ShibaSwap SushiSwap, and XT.com.
Investors often ask: will Saitama Inu be on Coinbase, Binance, and other popular exchanges? Unfortunately, the Saitama Coinbase listing is only in the planning stage. The developers promise to expand the list of available exchanges by the end of development Phase 2.
Community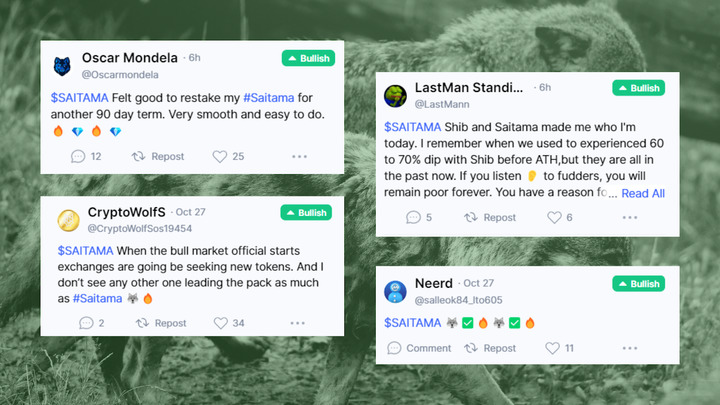 Saitama coin has a strong community named Wolfpack. That is no wonder because Saitama was initially meant as a community-driven platform. The developers try their best to expand the community and be in contact with its members. Members of the community communicate on social media such as Twitter and Youtube. Saitama launches events showing the release of its products and cooperates with popular bloggers. That is very important as the project is aimed at the youth.
The total belief in the project is still strong, especially after the rework and turning the coin from meme to utility. However, after an unsatisfying price drop, some "wolves" have left the community. Others understand that ups and downs are common for young developing projects.
How High Can Saitama Go?
Every coin has two ways of growing up: natural and artificial. To predict the coin price, it is important to evaluate several factors. One of these factors may get Saitama to the moon again.
Natural Growth Perspectives
The Saitama project is very ambitious and promising. However, the success of the project is not surely guaranteed. For example, one of Saitama's goals is to create its metaverse. Achievement of such an ambitious goal can take years, but if the team succeeds, the token can easily skyrocket again. There is no certainty that the Saitama team will bring any breaking-through innovations incredibly fast, so project perspectives are not so obvious.
Pump Possibility
The possibility of an artificial pump for a coin price cannot be denied. One of Saitama's project goals is to expand the community, and Saitama can use a pump to attract new members. It is not guaranteed, but it can be expected from a developing project that needs advertising. However, investing in a project based only on pump expectations is extremely risky and is not recommended for inexperienced investors.
Saitama Token Price Prediction
Most investors do not expect a new boom from the Saitama coin, but they are highly optimistic about its slow growth. Saitama's price predictions say that the price will reach $0.1 at the beginning of 2030. They explain that the price is expected to rise slowly but can rise with the project's improvement.
| | |
| --- | --- |
| Year | Average Price (USD) |
| 2022 | 0.004 |
| 2023 | 0.005 |
| 2024 | 0.007 |
| 2025 | 0.011 |
| 2026 | 0.015 |
| 2027 | 0.023 |
| 2028 | 0.034 |
| 2029 | 0.050 |
| 2030 | 0.1 |
Should I Buy Saitama Inu?
Extreme volatility is inherent in all cryptocurrencies. Meme coins and coins that have grown due to the hype double risks for investors. Saitama Inu crypto is recommended only for experienced investors. If you still want to buy some Saitama Inu coins, make sure you diversify your assets and read Saitama Inu news regularly.
That is important because many factors can have an impact on crypto tokens. So, the price will only be stable for a short time. Moreover, the developing project can experience an artificial pump. To predict Saitama Inu token pumps or dumps, it is essential to:
Check a developer's social media channels
Look for Saitama Inu coin news and leaks
Communicate with Saitama holders
Read Saitama Inu forecasts
Saitama Prediction for 2022: Can Saitama Reach 1 Cent
To sum up, the Saitama Inu coin price will not likely reach $0.1 soon. The experts predict its slow growth for the nearest ten years. The coin will become a good long-term investment if the project develops smoothly. If the project faces difficulties, Saitama will become a waste of money.
The possibility of an artificial pump is very high. The pump can become the reason for rapid price growth. To predict the possibility of a pump, check the latest crypto project news.