In a curious and contentious turn of events within the crypto-lending space, custodian Galaxy Digital has demanded that Celsius, a once-thriving crypto-lending service now facing bankruptcy, pay $190,000 for storing a mere $2.67 worth of tokens. This unexpected dispute has garnered attention within the cryptocurrency community, raising questions about the fairness and rationale behind such charges.
You might also be interested: Binance VS CFTC Lawsuit Raises Concerns 
The Background: Celsius' Bankruptcy and Asset Withdrawal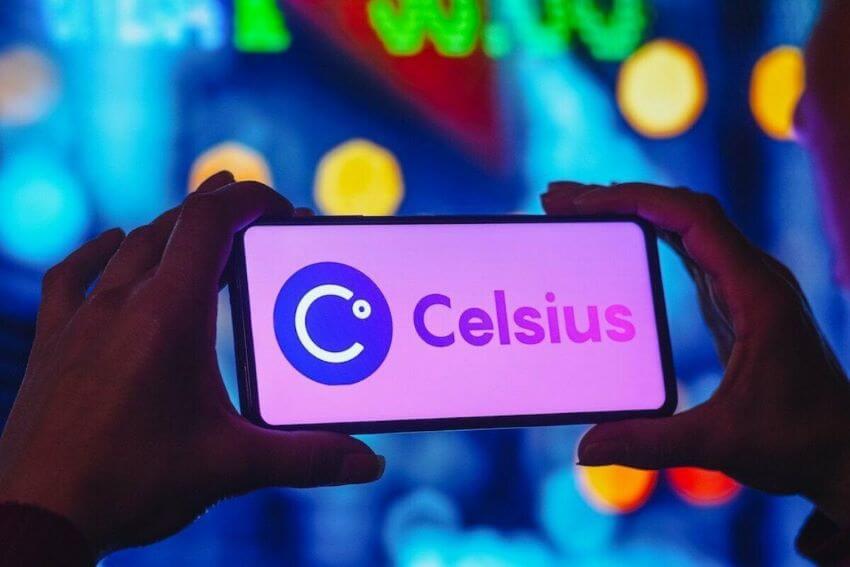 Celsius, a crypto-lending service, found itself in dire financial straits, ultimately leading to a declaration of bankruptcy. Celsius withdrew all liquid assets from its custodian, Galaxy Digital, as part of its financial restructuring. This move aimed to safeguard the remaining funds and ensure they were available to address the company's financial obligations.
However, while liquidating assets, Celsius inadvertently left behind a small sum of tokens, valued at a meager $2.67, within Galaxy Digital's custody. While this may seem inconsequential oversight, it triggered an unexpected and financially burdensome dispute.
Galaxy's Ongoing Monthly Charges: $30,000 for $2.67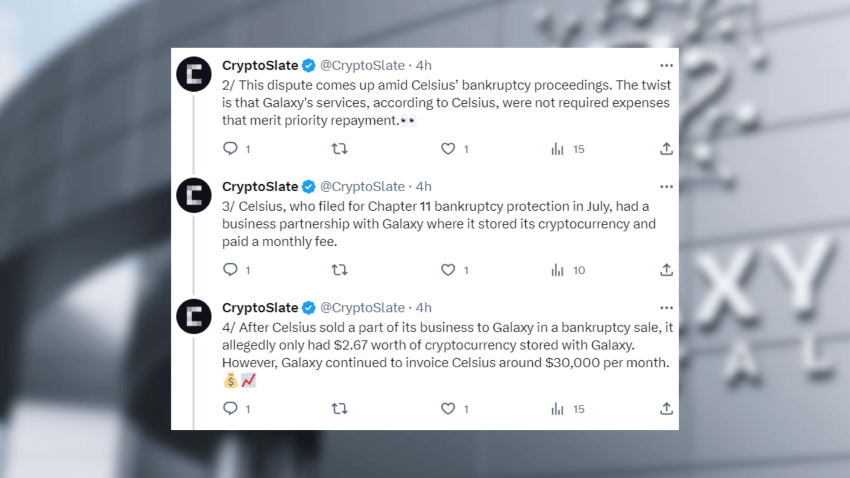 Despite the bankruptcy and the minimal value of the remaining tokens, Galaxy Digital continued to charge Celsius a hefty monthly fee of $30,000 for storing these residual assets. This continued billing raised eyebrows and fueled the dispute between the two parties.
Celsius, facing financial hardship and amid bankruptcy proceedings, opted not to pay these charges for six months. This decision set the stage for a legal showdown, as Galaxy Digital sought to compel Celsius to repay the accumulated debt.
Celsius' Appeal and Legal Maneuvers
In response to Galaxy Digital's lawsuit to recoup the unpaid storage fees, Celsius has chosen to appeal the decision. The crypto-lending service argues that the charges levied by Galaxy are not only disproportionate but also unreasonable, given the negligible value of the assets in question.
Celsius contends that it acted responsibly by withdrawing the bulk of its assets when faced with bankruptcy, leaving behind a nominal sum by accident. The company maintains that Galaxy's insistence on collecting $30,000 per month for storing $2.67 worth of tokens lacks a reasonable basis.
The Broader Implications
This unusual dispute between Galaxy Digital and Celsius highlights the complexities and potential pitfalls within the cryptocurrency industry. Custodianship and storage services are essential components of the crypto ecosystem. Still, disputes like this underscore the need for clear and transparent fee structures, especially in the face of unexpected circumstances such as bankruptcy.
Moreover, the case raises questions about the ethical considerations of charging exorbitant fees for storing minimal assets, particularly when the client is navigating financial difficulties.
Conclusion: An Unprecedented Crypto Custody Dispute
The demand by Galaxy Digital for Celsius to pay $190,000 for the storage of $2.67 worth of tokens is a unique and unexpected development in the crypto-lending landscape. While Galaxy seeks to uphold its contractual agreements, Celsius argues that the charges are disproportionate and unjustifiable.
As the legal battle unfolds, it serves as a cautionary tale for both custodians and cryptocurrency service providers. The dispute underscores the importance of fair and transparent fee structures and the need for flexibility and empathy when clients face financial adversity.
Ultimately, this case will shed light on how the cryptocurrency industry navigates such contentious issues and may lead to increased scrutiny and regulation surrounding custodianship and service fees within the crypto space.