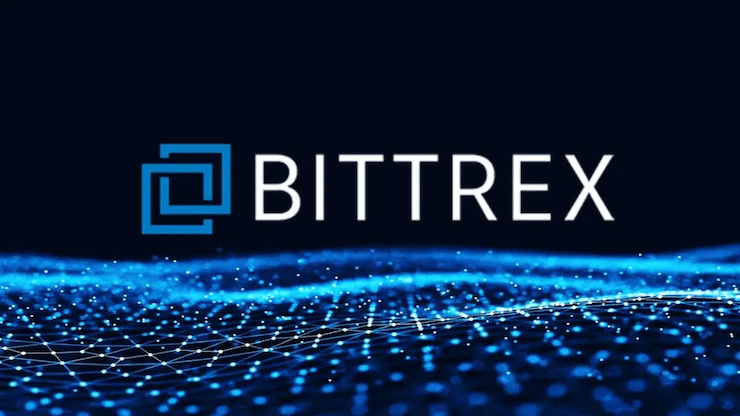 Cryptocurrency exchange Bittrex has found itself in hot waters as it settles charges with the US Securities and Exchange Commission (SEC), agreeing to pay a hefty $24 million fine. This move underscores the growing global scrutiny and regulatory pressure the crypto industry faces. The Securities and Futures Commission (abbreviated: SFC) of Hong Kong has also joined the chorus, warning against unlicensed crypto trading service providers.
Unveiling Bittrex's Regulatory Quandary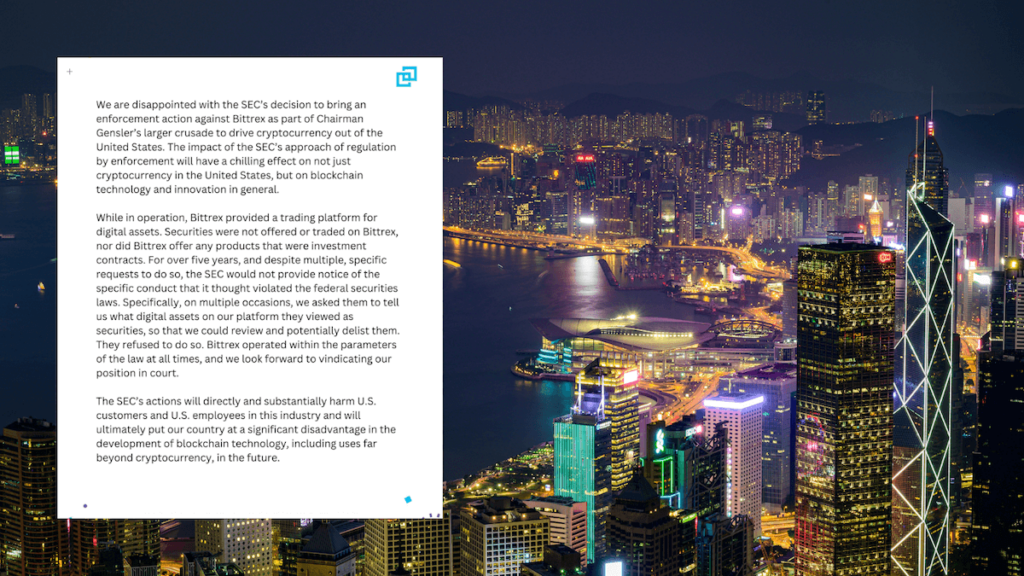 Bittrex, once a prominent name in the cryptocurrency exchange realm, now faces the consequences of its alleged missteps. The SEC's lawsuit, filed against Bittrex after its bankruptcy declaration earlier this year, revealed a startling revelation: Bittrex had been offering US investors access to unregistered securities. This revelation places Bittrex in the crosshairs of regulatory bodies, accusing it of operating as a securities exchange, broker, and clearinghouse without the necessary registrations.
A Hefty Fine: The Price of Regulatory Non-Compliance
The $24 million fine Bittrex has agreed to pay serves as a poignant reminder of the repercussions awaiting industry players failing to adhere to regulatory norms. This sizeable penalty underscores the seriousness of the allegations against Bittrex and serves as a warning shot to other cryptocurrency exchanges that might be skirting regulatory boundaries.
SEC's Vigilant Stance
The SEC's pursuit of Bittrex strongly signals that regulatory bodies keep a vigilant eye on cryptocurrency. As the industry continues to evolve and gain mainstream attention, regulators are determined to ensure that it operates within established legal frameworks. Bittrex's alleged transgressions highlight the need for exchanges to thoroughly understand and adhere to the legal requirements of their jurisdictions.
Hong Kong's SFC: A Global Regulatory Wave
Bittrex's predicament is not an isolated incident. The Commission of Hong Kong has added its voice to the regulatory discourse, cautioning unlicensed providers of crypto trading services. This global regulatory wave emphasizes the need for a harmonized approach to governing the cryptocurrency ecosystem. Industry players must be aware of the regulations within their own countries and those in the jurisdictions where they offer their services.
Xverse's Funding Round: Amidst Regulatory Ripples
Amid Bittrex's regulatory battle, Xverse, a Bitcoin wallet designed to interface with native coin projects, announced a seed funding round of $5 million. This development showcases the complex juxtaposition of regulatory challenges and the industry's innovative spirit. As the regulatory landscape tightens, innovative startups like Xverse must navigate carefully to ensure compliance without stifling their potential.
A Cryptocurrency Daily Roundup: Navigating Turbulent Waters
In a rapidly evolving landscape, staying updated is paramount. A cryptocurrency daily roundup provides investors, enthusiasts, and industry insiders with a convenient way to track the latest developments in cryptocurrencies. From Bitcoin's market fluctuations to Ethereum's technological advancements, a comprehensive daily roundup ensures stakeholders can make informed decisions amidst the volatility and uncertainty.
Conclusion: A Call for Regulatory Prudence
Bittrex's settlement with the SEC and the warning issued by Hong Kong's SFC are stark reminders that the cryptocurrency industry is not exempt from regulatory oversight. The $24 million fine faced by Bittrex is a tangible consequence of failing to comply with established regulations. As the crypto landscape evolves, industry participants must exercise regulatory prudence, ensuring they operate within legal frameworks to foster a sustainable and accountable ecosystem. It is incumbent upon regulators and industry players to collaborate, facilitating a balance between innovation and compliance that will ultimately shape the future of cryptocurrencies.
Discover recent news with us! Here is SEC's Swift Action: Unraveling the DEBT Box Cryptocurrency Scam.