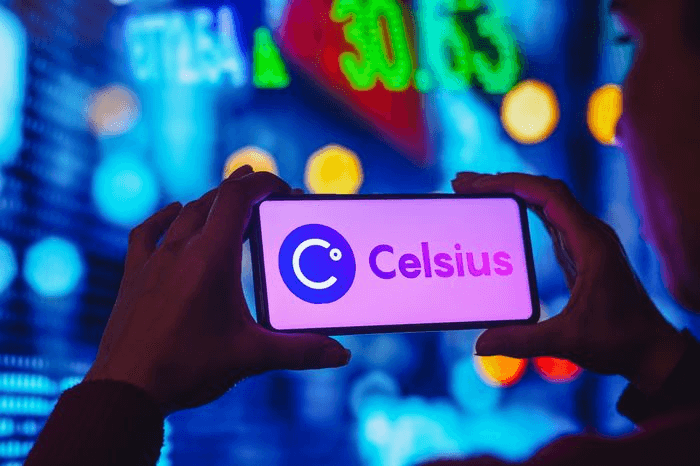 In a remarkable turn of events, Celsius Network, a renowned crypto lending platform, has reached groundbreaking agreements that pave the way for the return of assets to its valued customers and facilitate the company's exit from bankruptcy proceedings. After months of uncertainty and speculation, Celsius' diligent efforts have borne fruit, signaling a positive outlook for the crypto community and reaffirming the platform's commitment to its users.
Overcoming Past Challenges
The journey to redemption has not been without its hurdles. In July 2022, Celsius Network was compelled to file for Ch. 11 bankruptcy protection following the tumultuous collapse of the Terra ecosystem, which sent shockwaves through the crypto market. As a result, the platform was forced to halt all withdrawals, leaving its customers anxious and concerned about the safety of their investments.
Resolving Claims of Fraud and Misrepresentation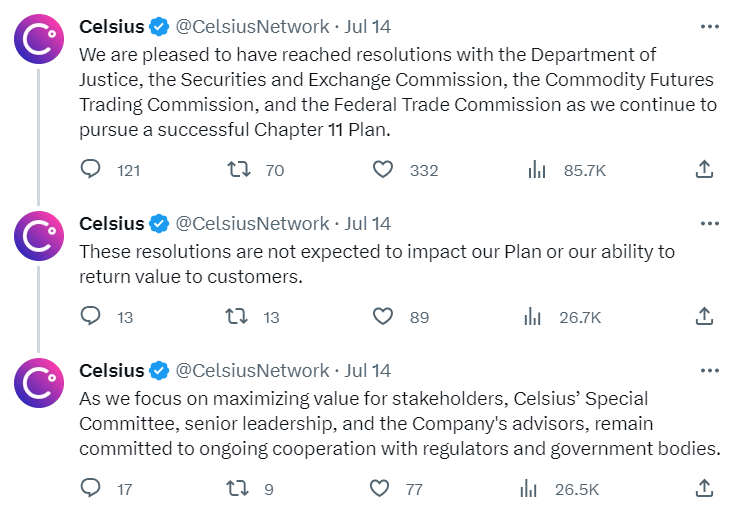 Understandably, customers raised concerns about the management's alleged involvement in fraud and misrepresentation during these trying times. However, through rigorous negotiations and legal processes, Celsius Network has reached the first settlement addressing these claims. The agreement aims to address issues related to fraud and misrepresentation, with Celsius committing to increase customer recoveries by an additional 5%.
Unlocking Funds from Earn Program
Furthermore, another critical settlement has been reached, specifically addressing claims by customers who had their funds locked in Celsius' interest-bearing Earn program. As part of this agreement, Celsius customers who had borrowed crypto will have the opportunity to receive a portion of their funds in the form of crypto assets, allowing them to access their investments once again.
A Promise of Timely Asset Return
With these significant settlements, Celsius Network will return user assets to their rightful owners by the end of 2023. This unwavering commitment to returning assets demonstrates the company's dedication to ensuring customer trust and satisfaction and rebuilding its reputation after the challenging bankruptcy period.
A Beacon of Trust and Transparency
Throughout this tumultuous journey, Celsius Network has steadfastly committed to transparency and fairness. The platform's determination to address customer grievances head-on and engage in open dialogues with affected users has exemplified its dedication to fostering a robust and trustworthy crypto ecosystem.
Embracing the Future
As Celsius Network embarks on this new chapter, it stands as a testament to the resilience of the crypto industry. The platform's ability to navigate the complexities of bankruptcy proceedings and emerge with a renewed focus on customer-centricity inspires other players in the market.
Conclusion
The recent agreements reached by Celsius Network mark a turning point in the company's history, signifying its triumph over adversity and its unwavering commitment to its customers. By addressing fraud and misrepresentation claims while unlocking funds for users, Celsius is forging a path towards rebuilding trust and regaining its position as a leading crypto lending platform. As it moves forward with determination and integrity, Celsius Network reaffirms its dedication to providing its users with a secure, stable, and transparent platform for their crypto endeavors. With assets set to be returned by the end of 2023, the future looks bright for Celsius and its customers, signaling a new era of trust and prosperity in the crypto landscape.
Stay with us and discover more relevant crypto news right now!