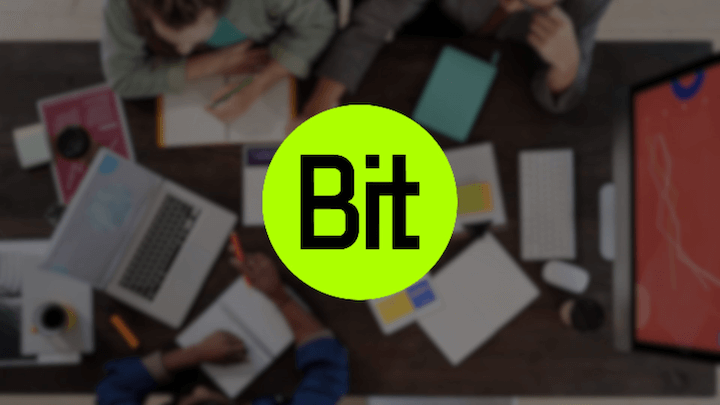 BitDAO, a decentralized autonomous organization, recently made headlines with its proposal to allocate a substantial $200 million to the L2 Mantle ecosystem for the deployment of over 40 projects. While this ambitious investment plan aims to foster innovation and growth, it is crucial to critically analyze the details and potential implications of such a significant allocation.
The Dual-Funding Strategy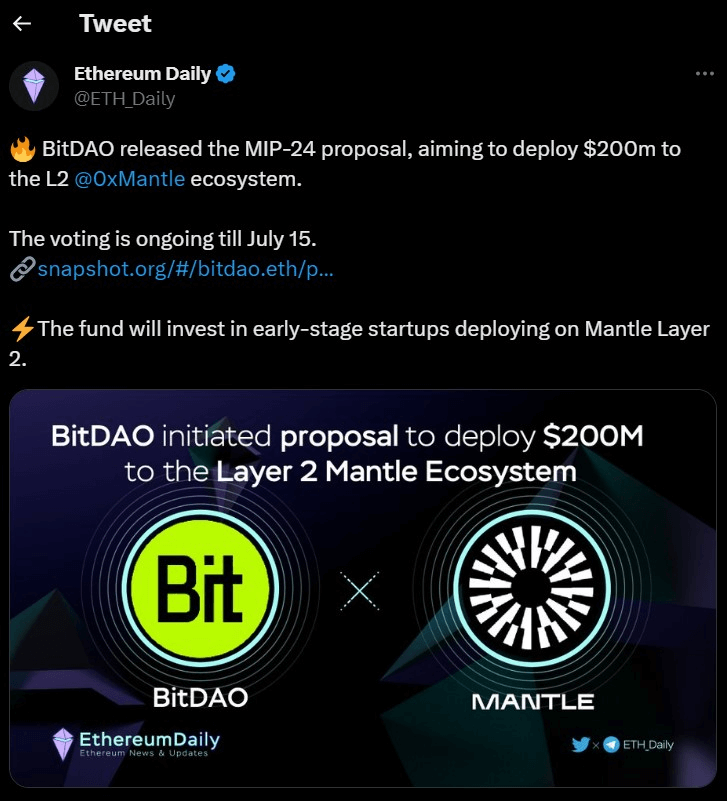 The proposal outlines a two-pronged approach for the allocation: $100 million from the Mantle Treasury for the Ecosystem Fund and an additional $100 million in external matching funds provided by strategic venture partners. This dual-funding strategy showcases BitDAO's collaborative efforts to attract external support and expand the financial resources available for the Mantle ecosystem's development.
What Challenges to Expect
However, it is essential to examine the potential risks and challenges associated with allocating such a substantial amount. So, some predictions might not be as positive as you think.
Many tasks, only 3 years
While the intention to deploy over 40 projects within three years is ambitious, it raises questions about the feasibility of adequately vetting and supporting a large number of projects within a relatively short timeframe. The need for thorough due diligence and effective project management becomes paramount to ensure that quality standards are maintained, and investor interests are protected.
The financial return goal
Another aspect to consider is the objective of achieving a financial return of 1.5x MOIC (multiple on invested capital) through the Mantle Ecosystem Fund. While a focus on financial returns is understandable, it is equally important to strike a balance between supporting innovative and impactful projects that may have longer gestation periods or more complex monetization models. Striving for financial gains should not overshadow the importance of nurturing groundbreaking ideas and providing long-term sustainability for the ecosystem.
Debates and decisions
Furthermore, the reliance on external matching funds from strategic venture partners introduces potential challenges in terms of alignment of interests and decision-making processes. Collaborative efforts can lead to valuable synergies, but it is crucial to ensure that the autonomy and integrity of the Mantle ecosystem are maintained and that the interests of all stakeholders are adequately safeguarded.
Final Words
In conclusion, BitDAO's proposal to allocate $200 million to the L2 Mantle ecosystem for the deployment of over 40 projects is an ambitious endeavor that demonstrates a commitment to driving innovation and growth. However, it is crucial to approach this investment plan with a critical lens, considering the challenges associated with vetting and managing a large number of projects and striking the right balance between financial returns and long-term sustainability. By addressing these considerations, BitDAO can navigate the path toward a thriving and impactful ecosystem while mitigating potential risks along the way.