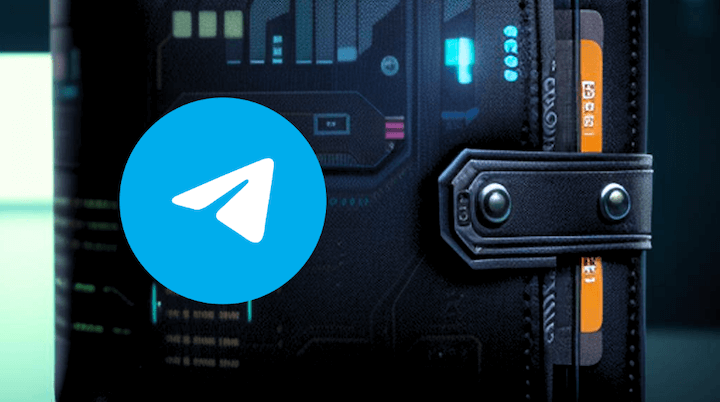 Cryptocurrencies have emerged as a groundbreaking financial innovation rapidly shifting towards digitalization. As more individuals embrace the benefits of digital currencies, the need for seamless and secure payment solutions becomes paramount. Telegram, the popular messaging platform known for its privacy and security features, has taken a significant step forward by integrating a crypto wallet that enables merchants to accept various cryptocurrencies, including Bitcoin (BTC), Tether (USDT), and the Telegram Open Network (TON). With over 2 million users already utilizing this feature, Telegram has become more than a messaging app.
A Game-Changing Step for Telegram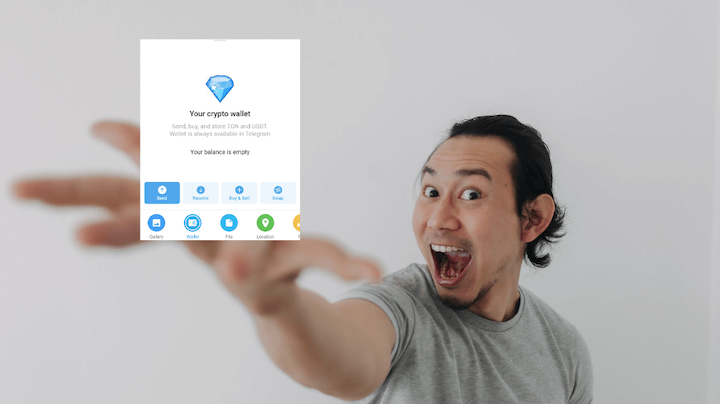 Telegram's crypto wallet integration represents a noteworthy development in digital payments in parallel with Coinbases's innovation with the crypto wallet. With an established user base of over 2 million individuals already utilizing the wallet, Telegram is leveraging its vast network to introduce a new era of financial transactions. By seamlessly integrating cryptocurrencies into its platform, Telegram bridges the gap between digital currencies and everyday commerce, unlocking a world of possibilities for merchants and consumers.
Embracing Bitcoin, Tether, and Telegram Open Network
Telegram's crypto wallet integration supports three prominent cryptocurrencies: Bitcoin (BTC), Tether (USDT), and the Telegram Open Network (TON). Bitcoin, the pioneer of cryptocurrencies, provides a decentralized and secure means of conducting transactions. Tether, a stablecoin pegged to the value of fiat currencies, offers stability and convenience in everyday commerce. Finally, the Telegram Open Network (TON), an innovative blockchain platform Telegram developed, brings users additional flexibility and utility.
Including these three cryptocurrencies in Telegram's wallet enables merchants to cater to various consumer preferences. Whether customers prefer the established value of Bitcoin, Tether's stability, or TON's unique features, Telegram provides a versatile payment solution that adapts to individual needs.
Seamless and Secure Transactions
One of the standout features of Telegram's crypto wallet is its commitment to user security and privacy. Telegram has long been lauded for its end-to-end encryption and strict data protection measures. By extending these principles to its crypto wallet, Telegram ensures that users can engage in secure transactions with peace of mind.
Moreover, integrating the wallet into Telegram's platform ensures a seamless payment experience. Merchants can now accept payments directly within Telegram, eliminating the need for customers to navigate to external platforms or engage in complex payment processes. This streamlined approach enhances user convenience and reduces friction in the payment process, ultimately encouraging wider adoption of cryptocurrencies in everyday commerce.
Paving the Way for Mainstream Adoption
Telegram's introduction of crypto payments via its integrated wallet marks a significant step toward the mainstream adoption of digital currencies. By leveraging its extensive user base and reputation for secure communication, Telegram is building trust and familiarity with cryptocurrencies among millions of individuals worldwide.
Merchants, in particular, stand to benefit immensely from embracing crypto payments on Telegram. By accepting digital currencies, they open up new revenue streams, tap into a global customer base, and reduce reliance on traditional payment systems that often come with high fees and delays. Additionally, merchants who embrace crypto payments position themselves as pioneers in the evolving digital landscape, attracting tech-savvy customers seeking forward-thinking businesses.
Conclusion
Telegram's crypto wallet integration and its commitment to facilitating seamless transactions represent a significant milestone in digital payments. By enabling merchants to accept Bitcoin, Tether, and Telegram Open Network (TON) within its platform, Telegram propels cryptocurrencies further into the mainstream. With millions of users already utilizing the wallet, Telegram is bridging the gap between digital currencies and everyday commerce, empowering merchants to embrace the future of financial transactions.
As the adoption of cryptocurrencies continues to surge, Telegram's crypto wallet integration sets the stage for a more inclusive and innovative financial landscape. By providing secure, convenient, and versatile payment options, Telegram transforms how merchants conduct business, offering a gateway to the benefits of digital currencies. As more merchants embrace crypto payments on Telegram, the vision of a decentralized and borderless financial system moves one step closer to reality.